(877) 505-4062 (U.S. Toll Free)

The Cliff House Blog

The First Steps to Becoming A Self-Taught Wine Connoisseur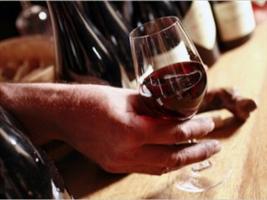 01 Feb, 2014
How Did You Learn About Wine?
Certainly one of the most frequently asked questions on The Cliff House Restaurant&rsquo,s dining room floor ' the purpose of this article is to help those who want to learn a little bit (or a lot) more about wine.
My personal journey involved 24 years in the food and beverage industry with 15 years devoted to fine dining and wine service &ndash, with a generous amount of sampling &ndash, purely in the interest of perfecting my trade' of course. Happily' there are far shorter paths that lead to a useful and pleasurable knowledge of wine.
First and foremost' obviously drink some wine. One of the beautiful aspects of our endeavor is that a good bottle of wine can be enjoyed without any knowledge of what it is where it&rsquo,s from' or why it&rsquo,s good!
Start with inexpensive bottles' and if you&rsquo,re serious keep some notes regarding your impressions. Don&rsquo,t worry! With practice' you will refine your technique of communicating - to yourself and others - the emotional and visceral experience that is wine.
To achieve a better understanding of what is happening inside a particular bottle' some basic reference material can be invaluable. A little information will certainly deepen your appreciation and enjoyment of specific wines' and also aid you in making consistently good choices.
Start with Andrea Immer Robinson&rsquo,s Great Wine Made Simple. This reference book demystifies traditional wine terminology' yielding immediately useful information in down-to-earth everyday terms. Other good introductions are Windows on the World Complete Wine Course by Kevin Zraly (my first book) and Wine All-In-One For Dummies by Ed McCarthy Mary Ewing-Mulligan' and Maryann Egan.
For the truly passionate' the wine-geeks and anyone interested in wine certifications (that means an exam is on the way) I strongly recommend the following publications: How to Taste: A Guide to Enjoying Wine by Jancis Robinson The World Atlas of Wine by Hugh Johnson Sotheby&rsquo,s Wine Encyclopedia by Tom Stevenson and The Oxford Companion to Wine edited by (once again and remember this name) Jancis Robinson. These books are not inexpensive' and even though some of the information will be out dated by the time it&rsquo,s printed - the world of wine is a moving target - the information they convey is essential to a higher wine education.
Another extremely helpful resource for advanced studies in wine is web sites and periodicals. I highly recommend the Sommelier Journal and its included web site. This magazine is geared towards professionals' offering timely and current information with out any filler or fluff. The Wine Spectator is also a useful magazine although it generally has more advertising directed at the consumer. Finally for the certification-minded I recommend a subscription to The Court of Masters web site' Guildsomme.com. This site has up-to-the-minute information and a wealth of study guides and maps to focus and assist your studies.
Remember' you don&rsquo,t need any advanced knowledge or information to enjoy wine just a good bottle. Some references will help you make good choices some will help you understand those choices and some will help you communicate them but most important go get a bottle &ndash, taste it &ndash, share it &ndash, enjoy it and maybe write down a thought or two. Here&rsquo,s to the start of your wine journey &ndash, and may you polish less silverware upon your path than I.