(877) 505-4062 (U.S. Toll Free)

The Cliff House Blog

Enjoy Pike's Peak's Panoramic Views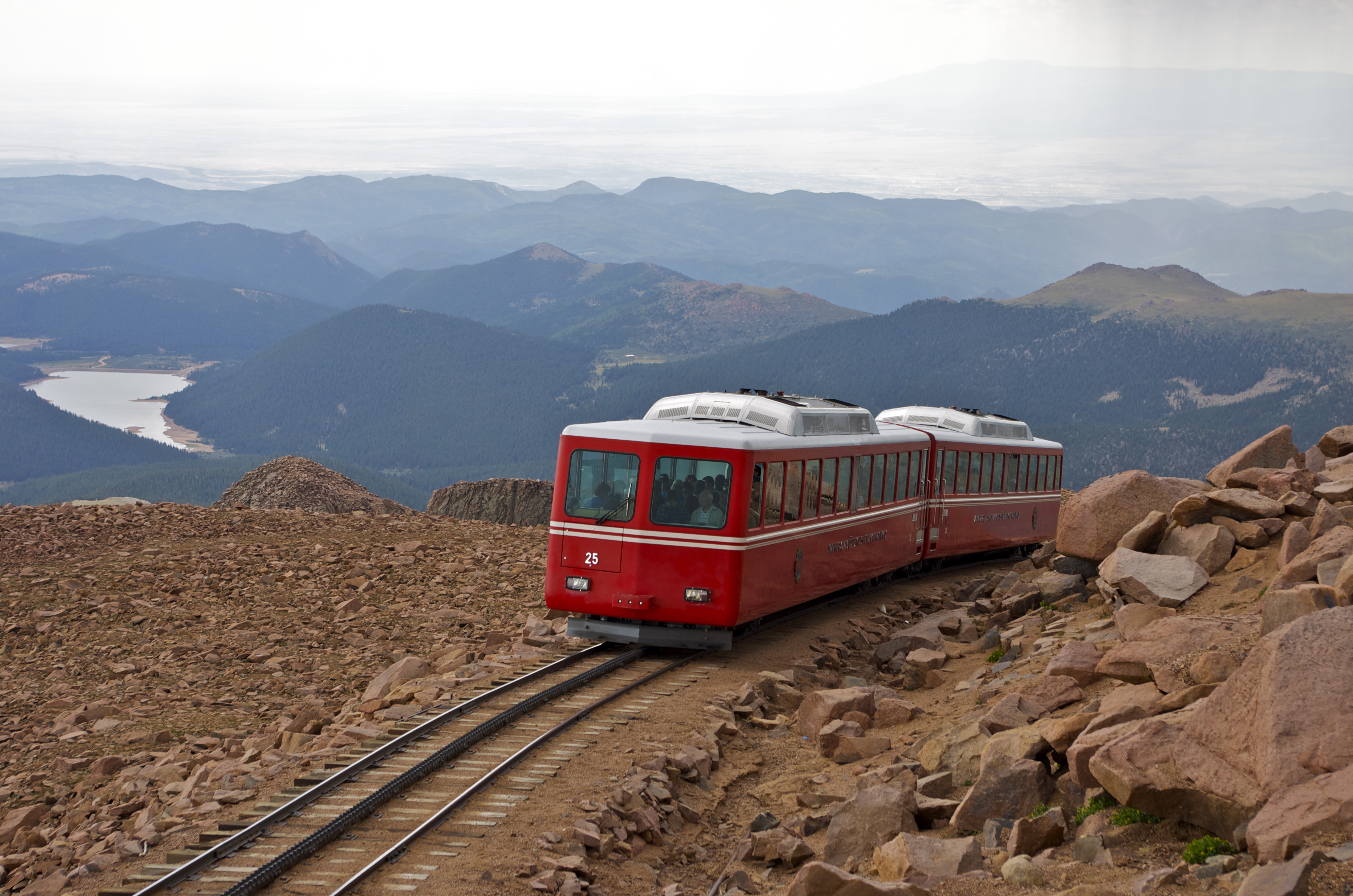 03 May, 2016
The Manitou and Pike's Peak Railway dates back to 1889. Zalmon G Simmons, (who happens to have been the founder of Simmons Beautyrest Mattress Company), started the project. It wasn't until 1890 that the project was completed, having finally reached the summit. Today, as many as eight trains run on the rail line. The lines run year-round, but May is the beginning of peak season, when the snow has melted and the wildflowers are in bloom.
Taking the Manitou and Pike's Peak railway is a very convenient way to enjoy the mountain's panoramic views. No stress from steering treacherous switchbacks. No need to hike at the reduced oxygen levels of 14,000 feet. The trip lasts approximately three hours. So consider devoting a morning or afternoon around your visit. You'll need to make reservations and prepayment is required. The rail line's website suggests making reservations three to five days in advance. It costs $5 to park at the depot.
As you ascend the mountain, you pass through different "life zones," meaning different variations of plant and animal species. The trip begins in the Eastern Plains zone. At 6,500 feet you enter the Foothills zone, where you'll find juniper, sagebrush, and pinion pine. This is also where bear and mountain lion are occasionally spotted. The highest zone, above 11, 500 feet is the Alpine Zone. In the spring and summer, this is the place to spot bighorn sheep.
Don't forget to bring a jacket! On average, temperature drops approximately 3.5 degrees per 1,000 foot rise in elevation. That means the summit can be up to 30 degrees colder than where you parked your car in Manitou Springs. The only other thing you need to do, apart from bring your camera, is sit back, relax and enjoy the view!
Address: Ruxton Ave, Manitou Springs