Deck the Halls with Savings!
(877) 505-4062 (U.S. Toll Free)

The Cliff House Blog

The Rainbow Beneath the Bridge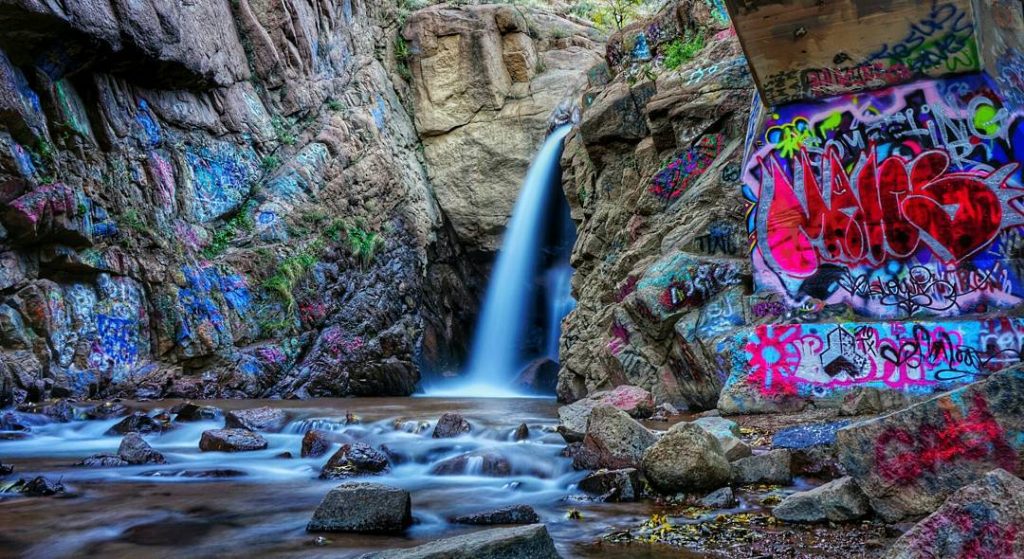 03 Sep, 2017
An out-of-the-way spot frequented by locals, and frequently overlooked by tourists, Rainbow Falls is a delightful waterfall hidden beneath the Manitou Avenue overpass. Families come to frolic through the falling water, and obstinate adolescents sometimes attempt to scale the bridge itself. The main attraction of the falls, however, is one that the city has repeatedly, and unsuccessfully, attempted to erase: the elaborate and colorful graffiti that covers the rock walls behind and on either side of the falling water, giving Rainbow Falls its unofficial moniker of "Graffiti Falls." Though some visitors consider the graffiti an inexcusable blight on the natural landscape, many others see it as an integral part of the local community, and if you visit, you're bound to notice a photographer or two who's ventured down beneath the overpass to capture the unique juxtaposition of majestic natural topography and manmade inscription and imagery.
Location: below the Manitou Avenue overpass, just before the overpass meets Highway 24