Deck the Halls with Savings!
(877) 505-4062 (U.S. Toll Free)
The Cliff House Blog

One Million Gallons of Astonishment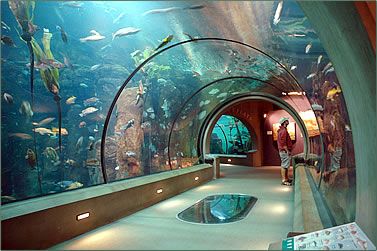 12 Sep, 2016
What's so special about the Downtown Aquarium? First, it houses over one million gallons of astonishing exhibitions! These exhibitions include "Under the Sea," "At the Wharf," "Coral Lagoon," and "Sunken Temple," each of which brings you closer to the varieties of underwater ecosystems. Second, it's not only an aquarium - it's also a great place to catch a meal. The center piece of the Aquarium Restaurant is a 50,000 gallon, floor-to-ceiling display of exotic, tropical fish. Looking for a discount? Try September 19th, "Talk Like a Pirate Day," when kids dressed up in costume receive half priced admission. If you plan on spending time in Denver (about an hour away from the Cliff House) we suggest planning a day trip to the Downtown Aquarium.